CEDS
Click Below to View Gateway's 2022 Resiliency Plan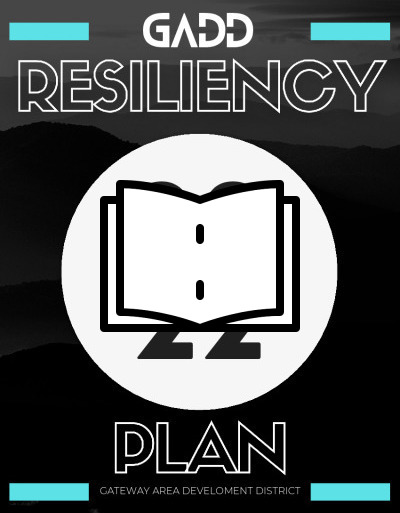 A Comprehensive Economic Development Strategy (CEDS) is the result of a local planning process designed to guide the economic growth of an area. A CEDS process will help create jobs, foster more stable and diversified economies, and improve living conditions. It provides a mechanism for coordinating the efforts of individuals, organizations, local governments, and private industries concerned with economic development. Furthermore, a CEDS is required to qualify for Economic Development Administration (EDA) assistance under its public works, economic adjustment, and other planning programs, and a CEDS is a prerequisite for designation by EDA as an Economic Development District (EDD).
The CEDS process began in 1992 when Kentucky's Area Development Districts (ADDs) were challenged to create a comprehensive, community-based strategic planning process that would encompass the entire Commonwealth.  The CEDS development process requires a full rewrite every five years, with annual updates each year in between.  The 2022 edition is a major update and rewrite of the CEDS for the Gateway Area Development District.
The 2022 CEDS rewrite is the result of a continuing planning process developed through broad based and diverse community participation. As in the original CEDS document, a community participation process was utilized. The organization of this document is designed to ensure its utility and relevance to the subjects it addresses. The major components of the CEDS are as follows:
An analysis of economic and community development problems and opportunities;
A background and history of the region's economic development situation;
Goals and objectives for the area;
A plan of action, including suggested projects; and
Performance measures.
Local, state and federal funds are becoming increasingly difficult to obtain and citizens are demanding greater accountability for the funds being allocated at all levels of government. As a result, strategic planning becomes even more critical. Through strategic planning, development within the region will be more cost effective and result in the most efficient utilization of the available funding. Thus, communities must take care to plan to determine their needs and to prioritize them to ensure immediate needs are met and goals for the future are obtained.